Alcatel Telephones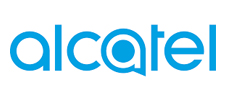 Alcatel-Lucent, the current incarnation of the Alcatel communications division, was formed as a merger of Alcatel Communications with lucent Technologies in 2006. The original Alcatel Communications business, however, has its roots back in the late 19th century.
Formed by combining La Compagnie Generale D'Electrcite (CGE) in France, and the Western Electric Manufacturing Company of the USA. Broadly speaking the Alcatel-Lucent Networks 7 Platforms division is sub-divided to form 4 entities; Core Networks, Fixed Networks, Wireless, and Platforms. find out more
Latest Alactel Blog Posts
ALCATEL IP TOUCH PHONES

In addition to the converged power of data and voice over IP, these Alcatel IP Touch phones support an unsurpassed range of features and functions, including web-based XML business applications. They offer superior-quality audio and an optimized design with a large, high-resolution screen...

ALCATEL 4018 IP PHONES

Alcatel is a global communications provider based in Paris with a large and expanding portfolio or consumer and business products. It specialises in the delivery of video, voice and data services...
Find out more >
OmniPCX Telephone Systems
Small and Medium Businesses (SMB) Office Communication Solution
For small or medium sized businesses up to 200 employees the Alcatel OpenTouch Suite is the perfect solution. Based on the Alcatel OmniPCX Office RCE (Rich Communication Edition) Communications Server, this packages provides a host of features including:
Sip functionality
Corded and wireless hardware – maximising productivity
Easy installation and full scalability
And much more.
IP Touch Telephones
Alcatel IP telephony solutions allow the use of the full range of IP phones including the Alcatel 4028, 4035 and Alcatel 4038 IP Telephones.
Digital Telephones
Alcatel also pride a range of digital telephones including the Alcatel 4029 and Alcatel 4039 Telephones as well as DECT cordless phones.
SIP Telephones
Alcatel also SIP telephony solutions allow the use of the full range of SIP telephones including the Alcatel 8028s and Alcatel 8078s BT SIP Telephones.
Please check out our User Guide and Data Sheet section Alcatel User Guide
.