BEST4SYSTEMS
ENVIRONMENTAL POLICY
Best4Systems has always paid careful attention to the secondary affects of doing business. Of course business is about trading a service or products for profit; but we keep foremost in our minds that we must also minimise any potential negative impact.
For this reason we have adopted many processes which support staff welfare, social and environmental responsibility.
OUR MISSION
Our mission as a telecoms provider is to provide the best service and products for our customers whilst, at the same time, at every stage checking that we are acting in, also, the best interests of the planet.
OUR VISION
Short term thinking gets no one anywhere. We believe in careful consideration of the results of our actions. Just as disposable tech has a negative effect on the environment, we can make positive changes via refurbishment.
OUR VALUE
We aim, by analysing every business process in terms of waste, environmental impact and efficiency, to reduce, reuse amd recyle - to feel good that our business makes a positive contribution on as many fronts as possible.
TREE PLANTING
We have teamed up with Ecologi - a company which supports tree planting around the world and we have committed to growing our own forests.
To achieve this we run regular fundraising events internally and also plant a tree with every order placed on our website.
You can view our current statistics below :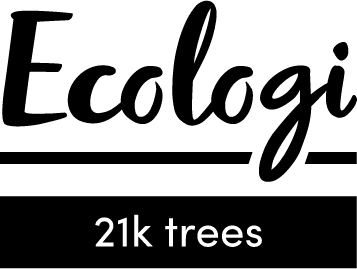 ---
TELECOMS REFURBISHMENT
We have a dedicated refurbishment team who process previously used telecoms ( headsets, telephones, video conferencing etc ) and fully renew them to pristine condition.
BUY BACK
We purchase old headsets, telephones, conference phones and even entire telephone systems providing three main benefits : cheaper products for consumers, asset realisation for companies and protecting the environment.
read more »
REFURBISHED TELECOMS
We stock a wide range of refurbished telecoms equipment - all 'as new' in form and function and all with a 12 month warranty. This offers lower entry cost for the consumer whilst saving CO2 emissions.
read more »
REPAIR
We breathe new life into old telecoms giving each product a full and hygienic clean, a full test and replacement of consumable parts such as cards, leads and cushions.
read more »
BEST4SYSTEMS
Recycling in house which we operate as company policy. The company also prides itself in creating a minimal carbon footprint through its general working practices; streamlining logistics, processes and suppliers to minimise waste.
Best4Systems strives towards educating its staff, suppliers, and customers, on understanding of environmental issues in the context of its business, to ensure that we continually improve the environmental impact of our activities.
By this policy, Best4Systems recognises its responsibility towards protection of the environment, and issues this statement as a commitment of both management and employees to minimising the environmental impact of its operations.
LESS WASTE
Minimise your company's negative effect on the environment
LOWER CO2 EMISSIONS
Recycling reduces the carbon footprint of additional manufacturing
SAVE MONEY
What may be obsolete to you could well be worth something elsewhere
UPGRADE AT LOWER COST
Put the money you make towards upgrading your products