Alcatel IP Phones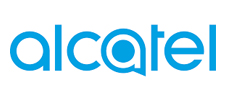 Alcatel provide a range of IP telephones for business, this includes the ever present IP Reflex range and the recent 8008 IP Series.
The Alcatel 8028, 8038 and 8068 Premium Deskphones offer a rich IP communications experience with a simple user interface, outstanding Wideband audio quality and fast Gigabit Ethernet network ports.
The Alcatel 8008 series IP phones complement and leverage all the rich telephony capabilities of the Alcatel Enterprise platforms.
Key Features:
Easy installation and provisioning
Backlit display
Intuitive icons and soft keys
Alphanumeric keyboard
Compatibility with the Alactel IP-Touch 8 series
IPv6 Ready