Alcatel Digital Telephones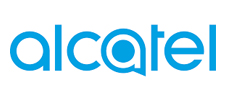 We are pleased to stock ranges of Alcatel Digital phones for The Alcatel business applications. This includes Alcatel's Reflex Telephones and the 9 series, as well as the extension modules for addition programmable keys.

Alcatel digital phones are a perfect addition to a small office or business environment with a host of features which are ergonomically planned to allow for productivity, efficiency and enjoyment.
Please look at the Alcatel Digital 9 Series Matrix for a product family break down.
Need more information? Give our expert team a call on 0844 824 6664