Best4Systems have now opened their new Manchester Office
Based at Hamill's HQ. Located waterside at Clippers Quay, just a stone's throw away from the Media City UK hub,
HQ – Hamill at the Quays overlooks the landscaped quayside of Clippers Quay, and the Salford Quays waterfront.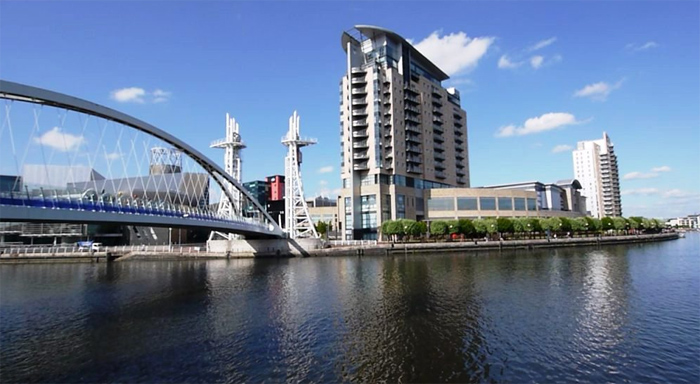 MANCHESTER
Manchester is a city on the rise having gone trough a massive regeneration over the past few decades.
It is a City synonymous with excellence and innovation.
It is also a major hub of the UK telecoms with companies such as Computacentre and Nimans, having made their HQs there.
We felt that Best4systems could thrive in just such an atmosphere whilst being placed perfectly to best serve our national client base.
WHAT WE DO
Best4systems, a part of the MediaComm group is a distributor of communications solutions from Headsets, Telephones, Telephone Systems, Special environment phones, Unified Communications endpoints and accessories; supplying large businesses, call centers, government organisations and small companies with the best products and services for their use.
We have over 20 years of experience in the field and are Europe's number one Telecoms supplier.
You can find all the latest products online at www.best4systems.co.uk or contact us on 0844 824 6664 To request the new 2018 catalogue.
TALK TO US
As a new satellite we are interested in hearing from anyone in the industry, whether you need our help, want to suggest working together or are interested in working for us please do get in touch with us : 0161 260 0066