Alcatel IP Phones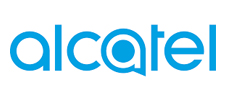 Alcatel provide a range of IP telephones for business. there are two main ranges, The ever present reflex telephones have an IP enabled range, but the star is definetely the 8 Series IPTouch Telephone range.

Perhaps the high flier of this series is the Colour Screened Alcatel 4068 IP Touch Telephone which as well as the 4 way navigation, the graphic browser and clear colour screen allows connection of Bluetooth™ devices and a full keyboard.
This includes the Alcatel 8 series of IP handsets. Please look at the Alcatel 8 Series Matrix for a product family break down.
Need more information? Give our expert team a call on 0844 824 6664